Online Reviews Influence Car Buying Decisions
As many as 90% of buyers say that online reviews influence car purchasing decisions. At Kia Country, we take reviews very seriously. We appreciate knowing what our customers think and we are grateful that they take the time to share their experience with our dealership with other buyers.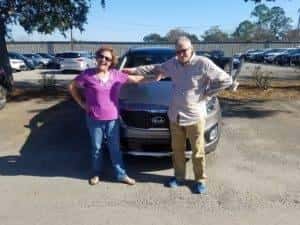 We answer every review that we receive.  The positive reviews are easy to respond to. No business likes receiving negative reviews, but no one bats 1000. The occasional negative review allows us to address issues and make improvements.
Our favorite reviews are those that recognize our commitment to no-pressure sales, product knowledge, and integrity. The average new car costs over $30,000 and customers deserve no less. It is important to us that you find the right car to meet your needs at a price you can afford. We are looking for long-term relationships, not quick sales. If you read our reviews, you will see how many of our customers have purchased multiple cars from us over the years. There is no greater compliment than repeat business.
Car shoppers can find Kia Country reviews on DealerRater.com where we have over 1000 reviews, and 99% have rated us excellent which has earned us a 4.9 out of 5 Star lifetime review score, two Customer Satisfaction Awards and four South Carolina Dealer of the Year awards. You can also read testimonials on  Facebook, Google, Cars.com and our website where our feed picks up the most recent reviews from all platforms. We also have a wonderful collection of video testimonials and will be added to our YouTube Customer Review playlist very soon.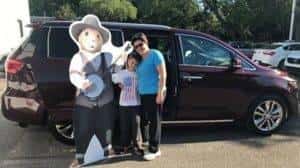 One of the things we enjoy most are the photos of our customers with their new cars. These smiles mean the world to us.