Quick Fix for USB Ports
One of the most common complaints we hear is that "my phone won't charge" or "my USB port doesn't work". It is extremely rare for one of these ports to fail. It is almost inevitably a blown fuse. This quick fix for USB accessory fuses will save you a great deal of time.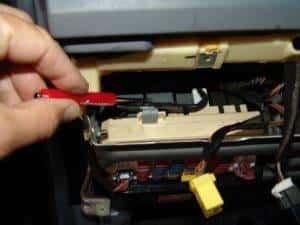 Much like the circuit breakers in your home, these fuses can become overloaded. If you are using multiple ports at the same time to charge or play devices, or if you have a defective charging cable it could cause a fuse to blow.
If you find that your ports are not working, it is a pretty good bet that it is a fuse issue. First, consult the fuse section in your Owner's Manual to identify which fuse controls the accessory outlets.  The fuse panel is located on the left side of your dashboard. Spare fuses can be found in the junction box (see diagram in Owner's Manual for location) under the hood of your vehicle. Follow the instructions in your manual to replace.