Ready Set Hurricane
Ready. Set. Hurricane. The National Oceanic & Atmospheric Administration (NOAA) predicts an above-average hurricane season. They are calling for six to ten hurricanes caused by La Nina and above-average ocean temperatures.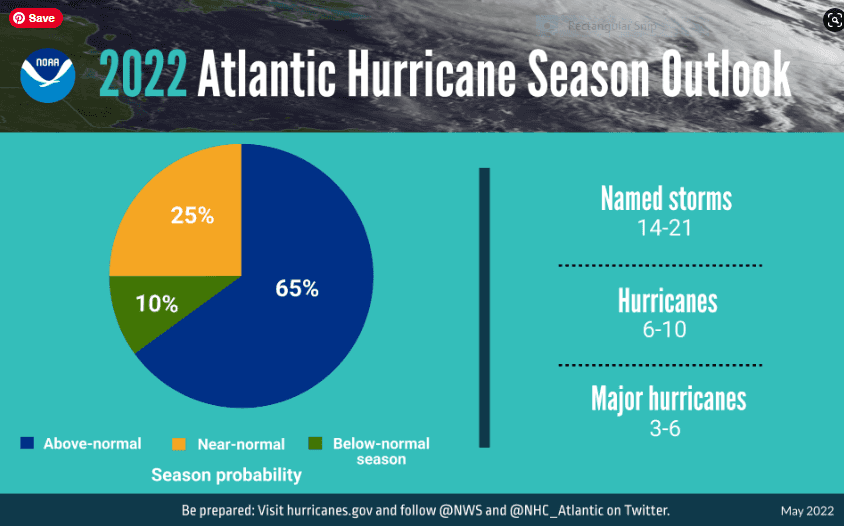 Hurricane season officially began on June 1 and runs through November 30th. On cue, Alex the first major storm of the year slammed South Florida and caused major flooding. If you have not revisited your hurricane preparedness plan, it is time to do so. The Lowcountry has been spared the past two seasons and we will hope for a third. There are many resources for hurricane season.
Our recommendations are specific to cars and driving.
You should have your vehicle serviced as soon as possible. Do not wait until a storm is approaching or it is unlikely that you will find an open appointment. At minimum:
Make sure that your tires are properly inflated
Make sure that your spare is properly inflated, and that your jack is working
Top off fluids
Check that all lights are working
Check the condition of your windshield wipers and replace them if needed
An evacuation makes sitting in traffic almost inevitable. It is also the worst possible strain you can put on your car as your engine, radiator and components are all getting hotter and without motion or air circulation to help modulate the temperature. If you are stuck in traffic, shut your air conditioning off if possible, and avoid long-term idling.  If you aren't moving; turning your car off may let the car cool down as well as save gas.
If there is an evacuation order be certain to have adequate provisions for yourself, your family, and your pets.
Know your evacuation route
If you have an electric vehicle, know where you can recharge as needed
Identify Kia dealers on your route in case you need service
Make sure you have your Emergency Roadside Assistance phone number with you. For Kia owners, that is 1-800-333-4 KIA (4542)
Store a gallon of water to use if your car overheats
Pack drinking water and snacks for family and pet(s)
Have an emergency tool in your vehicle that will cut your seatbelt and/or break your window if you are swept by floodwaters
Let's hope for the best and prepare for the worst. Be safe. If you have any questions, please contact our Service Department at 843.573.4995 or complete the form below.
Kia Country serves the Greater Charleston, SC region. If you live outside this area, please contact your local Kia dealer.