8 Ways to Save on Car Insurance
Automobile insurance can be expensive. In South Carolina, our rate premiums are high due to poor roads, the number of accidents and uninsured motorists. Here are 8 Ways to Save on Car Insurance.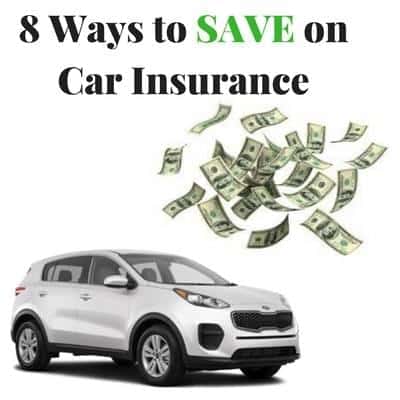 Choose a higher deductible. If you have an accident, your out of pocket costs will be higher, but the annual premium savings are worth the risk. It is a good idea to invest in savings that would cover the deductible if needed.
Maintain a good driving record. Drivers without traffic violations or accidents may save as much as 10 to 20%.
Take a defensive driving course. Many auto insurers offer a defensive driving course. If successfully completed, you will get a premium discount. Call your insurance company to see if they offer one or if they will honor one taken elsewhere. Learning driving tips that protect you on the road is an added bonus.
Bundle with home insurance. Most companies offer a multi-policy discount which can yield considerable insurance savings.
Buy a car with advanced safety technologies. Buying a car with a higher trim package may include features that insurers reward such as anti-lock brakes, daytime running lights, backup cameras, lane departure warning systems, security systems and more. Make sure you give your insurer a complete list of the safety features on your car to see if you qualify for discounts.
Affiliate membership and alumnae discounts. Many organizations and colleges partner with insurance companies to offer discounts to members and graduates. Check with any organizations and your alma mater.
Low mileage discount. Insurers typically quote policies based on 15,000 miles driven per year. Track your annual mileage and report to your insurer for savings up to 20%.
Pay your premium annually or in six month installments. Paying monthly may seem like a good way to budget expenses and manage smaller bills but insurers charge for the convenience. Over the lifetime ownership of a vehicle, these charges can add up.
Our Finance Team can help with financial decisions related to purchasing a car.