Save on Vehicle Maintenance and Repair
There are ways to save on vehicle maintenance and repair costs. Routine maintenance such as oil changes and tire rotations are relatively minor expenses. Our Monthly Service Specials coupons make them even more affordable. Be sure to check the Service Coupons page, Facebook or newsletter each month.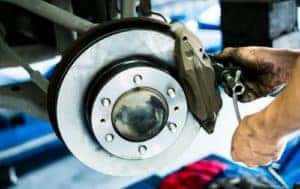 As any car owner knows, there are also big-ticket items that may not be so easy to absorb. The most common are:
Tire Replacement–$399-$800 + $139 for mounting, balance and alignment
Brake Service–$199.95
Cooling System Service–$115.95
Fuel System Service–$127.95
If you plan ahead for these expenses, you can minimize the impact. Our Assistant Service Managers help you to anticipate future expenses by reviewing the results of the Multi-point Inspection with you on every service visit. They will advise you either in estimated time or mileage so you can plan and budget accordingly.
Another way to save is the Variable Discount Coupon (VDC). The more you spend, the more you save for a total of up to $100 off your service bill. If you have any questions about how to use the VDC, a member of our service team will be happy to explain.
In addition, we routinely review our prices to ensure that we are competitive with local independent mechanics and large automotive chains. Following recommended maintenance schedules and taking care of issues as they arise will help you save on vehicle maintenance and repair expenses in the long-run.