Six New Year Car Care Resolutions
In 2019, our Service Department will be helping you to make and keep six new year car care resolutions. We are strong advocates for vigilant car care. Why? Because every day we see the consequences of neglecting maintenance and repair. We see the negative impact on both your vehicle and your wallet.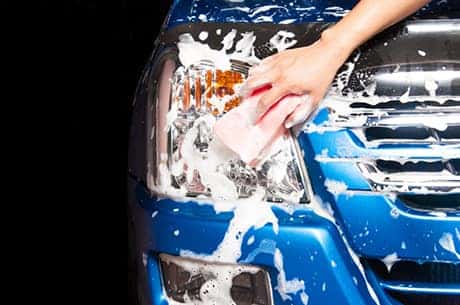 Our goal is peace of mind and that's why we perform a multi-point inspection every time you visit and one of our Assistant Service Managers will review the results with you. We encourage you to use this information to keep your car operating at optimal efficiency; as well as, minimize your cost of ownership.
These car care resolutions are simple but will make a big difference in preserving the value of your vehicle and avoiding unnecessary headaches and expenses.
Check your tire pressure every two weeks. Keep a tire gauge in your car, set a regular schedule and make it a habit. Maintaining properly inflated tires is one of the most important things you can do to preserve the life of your tires and maintain proper alignment.
Change your oil every 5000 miles. Oil keeps all internal components of your car lubricated and the oil filter collects contaminants generated from engine combustion and the environment.
Top off your fluids. If you bring your car in for service, we will top off your fluids for you. They are essential to the proper functioning of vehicle components.
Stick to the recommended service schedule. Kia's maintenance schedules are designed for you to get maximum life and performance from your car. Vehicles today are complex engineering and technological machines. Ignore at your own peril.
Keep it clean. We know, it's hard but it makes such a difference to preserve the interior and exterior finishes of your vehicle and ultimately the resale value. It also makes for a much more enjoyable ride. We make it easy with Car Wash Wednesdays—that's a complimentary car wash every Wednesday.
Address minor problems. They can be easy to ignore because they are not really causing a problem or interfering with the operation of your car, but eventually, they most likely will and they will cost more.
Throughout 2019, we will focus on better car care via our blog, social media, how-to videos, our website, newsletter, and events. As always if you have any questions, our staff is here for you.