Tailgating Revisited
Tail-gate
Host or attend a social gathering at which an informal meal is served from the back of a parked vehicle, typically in the parking lot of a sports stadium
If there is any consolation to summer's end, it is that football begins. When it comes to that most American of traditions—tailgating; it makes no difference if support a college or professional team or both. Tailgating traces its roots back to a Princeton vs. Rutgers game in 1869.
Tailgates have become such elaborate affairs that some entertain through the entire game. It's all about the food, drinks, and flying your fan colors.
Each year, you can find the inevitable lists of "best tailgating cars". Kia's lineup is favorably suited with four SUVs and an MPV. The Sorento, Sportage, Soul, Niro, and Sedona have generous cargo areas. In addition, both Rio and Forte come in hatchback versions well-equipped to handle more modest celebrations.
Transporting your celebration is also no challenge with Kia's range of cargo accessories which we have discounted 15% this month.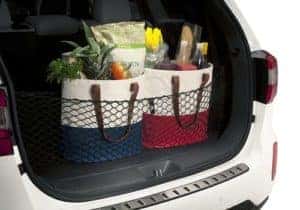 To kick off the season, we thought we'd share a Korean recipe that is certain to be the hit of your next tailgate party.
Korean Chicken Wings
3 lbs    chicken wings
2 T       canola oil
1 T       sesame oil
1/4 C  Korean BBQ sauce
2 T      brown sugar|
1 T      minced ginger
1 T      soy sauce|
1 T      wine vinegar
Salt and pepper to taste
Toss wings in canola oil and bake at 375 degrees for 45 minutes. Mix all other ingredients. Toss cooked wings in ½ of sauce and bake for another 10 minutes. Toss in remaining sauce and serve.
Enjoy and we hope your favorite team have a winning season!
An earlier version of this blog was originally published in September 2016.