Tax Refunds and Cars
According to the Wall Street Journal, a third of all Americans spend their tax refund on a car or auto-related purchase. The average refund is $3000 which can be used as a down payment on a new car, to lease a new vehicle with a lower monthly payment or buy an inexpensive used car.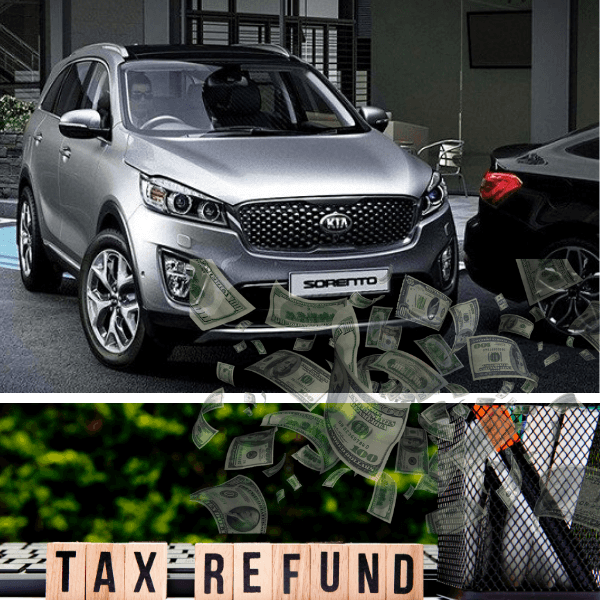 You can also use your refund to update or upgrade your existing car. A set of new tires, parts and accessories to customize your vehicle and a good detail service can make your car seem new.
Tax season is generally a peak period for car sales and with good reason. Cars are expensive to buy and expensive to maintain. It may be difficult to save the money needed to do either and a refund check gives you the opportunity to address your transportation needs.
Most financial experts agree that it can be a wise use of your refund, but almost all caution not to spend more than 90% of it on any one purchase. Keep some in reserve for an emergency.
#WeMakeItEasy for you to take advantage of tax season. We are currently offering six of our bestselling vehicles for a payment of less than $200 a month. Get ready for summer fun with our Spring SUV Sell-off Sales Event. We are offering 0% financing for 66 months on select vehicles. Our Service & Parts department celebrates Tire Month in March. Buy three tires and get one for $1 including 2-year Road Hazard coverage and complimentary tire rotations for one year. There are numerous tire related specials, so be sure to check them out. It's a great way to save money.
Social distancing? Not a problem. Our Internet Sales team communicates via email, phone, text, chat and Messenger. You can use our Online Shopper tool to research, finance and purchase a new car. Our Service Department is offering pick up and drop off service.
Let us know how we can help.