The Evolution of Consumer Infotainment
Cars like the world are evolving quickly.  Technology is being incorporated into new cars faster than ever.  Kia is at the forefront of automotive technology. Nowhere is that more evident than in consumer infotainment.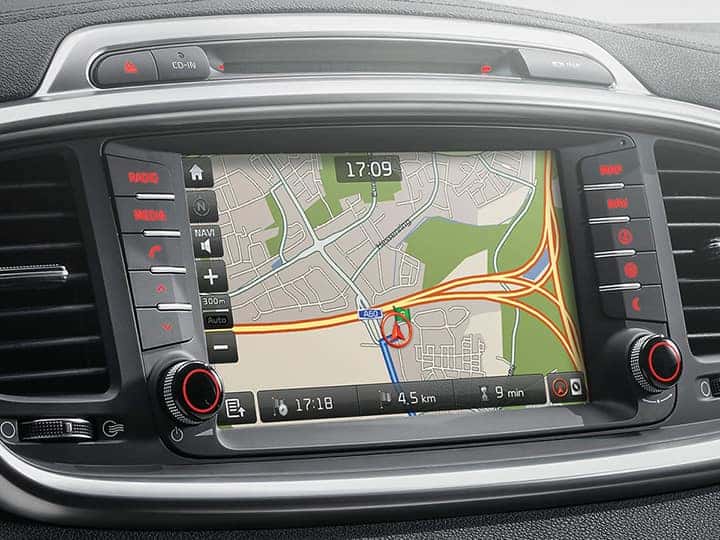 New powertrains and battery technology are the big items.  But, there are many creature comforts that are changing. The powertrain changes, are under the hood and many people don't really understand the advanced engineering involved. What we do notice is inside the vehicle.
It wasn't long ago that we had cassette decks in our cars. At Kia Country, we take in trade in cars every day that have tape decks. And while you may be hard pressed to find a cassette tape in your house, I promise you have thousands of dollars of CDs.  Most, if not all new car stereos are being built without CD players. That is way more distressing to most of us than the amazing horsepower rating of a 1.6 liter turbocharged engine.
Not only do we no longer have CD decks in the dash, or multi-CD changers in the trunk, rarely will you find a DVD Player in a new car.  What you will find are USB ports everywhere so you can play videos and games on your phone or iPad.  What are we going to do with all of those CDs and DVDs we so anxiously awaited when they were all the rage?
There are so many more online choices now for audio and video entertainment that cost little or nothing, we don't need to watch the same old movies over and over unless of course we want to.
Finally.  Not too long ago, it was all the rage to have in dash navigation. Many people still prefer it, but it is fading from our new vehicles quickly.  With the advent of unlimited data usage, the power of our phones, and myriad of other useful tools on our phones, and the amazing interfaces built into our infotainment systems now, there isn't much need for subscription based navigation.  Apple CarPlay and Android Auto technology is far more advantageous for our needs and offers more driving safety features like talk-to-text and voice activated navigation.  Shortly, you will verbally tell the car where you want to go and how you want to be entertained and it will drive you there.
Our Kia Product & Technology Specialists are experts that demonstrate these technologies. Contact us for more information.