The Give Back Solution
Kia Country created the "Give Back Solution" as a means offering our support during these extraordinary times. The coronavirus has impacted the ways in which we live and work. It has presented daily challenges to the way we do business. We have implemented stringent hygiene protocols to protect our customers and our staff and expanded remote service offerings. But, being a good community citizen is much more than good sanitation.

Despite challenges, we know that we are very fortunate to be able to keep our doors open for business. We are extremely grateful to our customers who have continued to support us during this difficult time.  At the same time, we have been struck by our customers, neighbors and family members who have lost their jobs or who are juggling working at home with homeschooling and more.
As we addressed internal needs, there were many community organizations responding to the crisis in remarkable ways. Our "give back solution" recognizes four such organizations that are doing remarkable things. Over the next four weeks, we will be making a financial contribution to each and highlighting the work that they do across our social media channels.
Katie's Krops
At the age of 9, Katie Stagliano grew a 40lb cabbage, donated it to a soup kitchen and inspired a lifelong commitment to ending hunger one garden at a time. Today, Katie's Krops has a network of more than 100 youth gardens throughout the U.S. who donated over 38,000 lbs of fresh produce last year. For the past five years, Katie has offered Katie's Krops dinners once or twice a month in Summerville. Katie and her friends harvest the vegetables, prepare and serve the meal. When the coronavirus derailed community gatherings, Katie did not see an opportunity to rest. She recognized that there would be increased need for food. Katie and her team quickly pivoted and created a weekly Meal Distribution program. They are preparing, packaging and distributing over 400 meals healthy, hot meals in Summerville. Kia Country is happy to sponsor this week's dinner "Chinese Take-out Night" Thursday at 5PM, at the Summerville YMCA.
Coastal Community Foundation
Coastal Community Foundation (CCF) is South Carolina's largest philanthropic organization marshaling the resources of more than 700 endowments to award tens of millions of dollars each year in nine county coastal communities. area through grants, impact investing and disaster relief. They have incubated some of the area's most successful non-profits including the Lowcountry Food Bank, One80Place and the Center for Heirs Property Preservation. CCF established the COVID-19 Relief & Recovery Fund to receive charitable donations and support communities disproportionately impacted by the COVID-19 pandemic and the economic consequences of this outbreak. Kia Country has made a targeted donation to help at risk children in Charleston, Dorchester and Berkeley Counties.
Warrior Surf Foundation
Kia Country recently made a long-term commitment to Warrior Surf Foundation (WSF). Founded in 2015 for veterans by veterans, WSF addresses post service transition challenges through surf therapy and complementary programs. When beach closures sidelined the surfing program, WSF used the down time to collect and distribute PPE to local hospitals. Kia Country is making a donation to WSF for every Kia sold through our Military Appreciation program. Veterans are an important part of our community, our customer base, and our families. We are absolutely committed to supporting WSF and the amazing work they do with to honor those that have chosen to serve.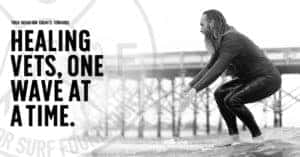 Charleston Animal Society
COVID-19 has understandably shifted the focus to people in our community. Many have lost their jobs or temporarily lost their income. But no one should be forced to lose their pet because of financial difficulties. Charleston Animal Society's, Pets for Life program. Pets for life connects underserved neighborhoods to pet support resources such as affordable veterinary care, free spay-neuter and vaccines. spay-neuter and vaccines. Sponsored nationally by the Humane Society of the United States, its guiding principle states that "financial means are not an indicator of how much a pet is loved". Every person deserves to have the unconditional love a pet.
We hope you will take the time to learn more about these organization. We hope that you will elect to support them as well. But there are many more local organizations doing good work in our community. COVID-19 has made us all realize how interconnected we are. We must all work together to take precautions that keep ourselves and others safe. And for those that are able, we challenge you to find your own "Give Back Solution".
We Are All in This Together.