Ultimate Holiday Gift Guide
Enjoy our Ultimate Holiday Gift Guide. These  are the coolest automotive gift ideas of 2016– guaranteed to please car lovers, gearheads and Kia drivers. From practical, to frivolous, fun and fantastic, we've got you covered.
Magazine Subscription
If you want a lot of bang for your buck, a subscription to an automotive magazine keeps giving all year long. Each issue will be chocked full of new models releases, gadgets and automotive news and trends sure to delight. Some of our favorites are Car and Driver, Motor Trend, and Road and Track.

Movies: The Car Collection
There is nothing more exciting than watching awesome cars take center stage in high speed performance chases. Sure to be watched again and again. Some of our favorites include, The Fast and the Furious, Days of Thunder, The Italian Job, Bullit, and Rush.
Driving Shoes
Who knew? Innovative technology and stylish to boot, a good pair of driving shoes are guaranteed to improve your ride and impress your friends. Check out Puma, Adidas and Pilotti.
Driving Gloves
Check out the Riparo Motorsport collection. Beautiful leather, reasonable priced.
Video Games
Our favorites include:  Super Mario Kart, Grand Theft Auto, Assetto Corsa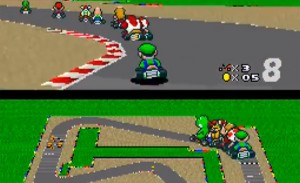 Gadgets
Motor heads love gadgets.  A car is a personal statement, and most of all to a genuine car enthusiast. Each manufacturer provides a wide range of branded parts and accessories that offer customization options that allow someone to express individual style. Large-scale aftermarket accessories outlets provide a wide range of products as well.pocket-size jump starter, with lithium batteries packs enough juice to kick start your battery and has USB ports to charge your other electronics as well. PowerAll, Jumpr and Versapower are three top brands. As with all tech gifts it pays to compare features and pricing.
Goluk T-1 Wi-Fi Dash Cam
Easily mounts to steering wheel or dash and makes recording and social sharing a snap.
High Performance Driving School
It's a bit extravagant, but certain to be immensely enjoyed and never be forgotten. A gift certificate to Skip Barber Racing in Georgia or Fast Track High Performance Driving School in North Carolina will teach your car-lover how to put the pedal to the metal.
for Kia Drivers only
Search our Accessories catalog and search by model for more great ideas
Gift Certificate
Kia gift certificates can be used towards routine service and maintenance, new tires, and car detailing services. Available in any denomination.
Roadside Assistance Kit
This 38-piece Roadside Assistance Kit will help with emergencies and ensure personal safety.
Customized Kia Racing Finish Line Koozie
Beverage holder with Kia Racing flag theme design. on front. Made in the U.S.A. Kia logo plus one line of imprint.
Calloway Warbird Golf Balls
The Callaway Warbird 2.0 is a two piece golf ball designed for distance seekers who love to watch it fly. Astounding ball speed with lower spin for longer distance. Kia logo printed.
Seat Belt Buddy Hamster
The seat belt buddy Kia Hamster, fastens to your seat belt so children can play while on a trip or just around town. A fun way to buckle up.