What Makes a Dog-Friendly Car?
What makes a dog-friendly car? Quite a bit actually. If you take your dog to the beach, the park or on road trips, it's worth considering what is best for your pet's health, safety and comfort. Considering these measures will also prove beneficial to maintaining your vehicle.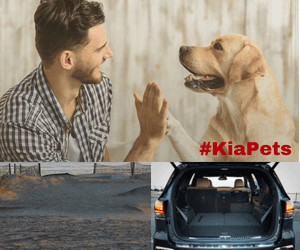 Size– A Chihuahua and Great Dane have different needs. Enough said.
Comfort– Your dog needs a flat surface for both comfort and stability. Ideally, a separate cargo area with sufficient room in either and SUV or a hatchback provides the best surface. Make sure the cargo areas of these vehicles fold flat. You also want a vehicle that your dog to get in and out of easily. Dual zone temperature control and tinted windows will protect your dog from sunlight and heat.
Safety—Using a pet crate is advisable. You may also use a pet harness with a LATCH seatbelt system.
Other—Weather Tech mats are a great idea for any car, but especially if you have a pet. We also recommend leather or vinyl upholstery or using seat covers that prevent your interior from becoming covered with dog hair.
In our work with Charleston Animal Society, we created also veterinarian approved Pet Safety Tips for traveling in a car with your pet.