Why Don't We Have the Part?
Why don't we have the part you need in stock? It is without question the number one complaint from our Service customers and a source of frustration for our staff. It's really a matter of numbers and it is neither physically or financially possible for us to stock parts to meet every need.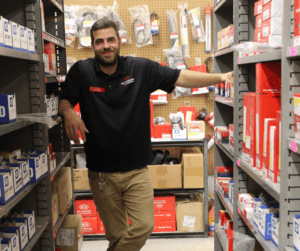 Consider these statistics:
Kia has been selling models in the U.S. for 19 years
There are 14 unique Kia models and some of them have undergone major redesigns
Each model has an average of 30,000 unique parts
We would need to stock more than 1 million parts to handle the number and variety of potential
We do stock 1000 of the most common parts
Most often, we do not know a part is needed until a customer is on site and a problem is diagnosed. In most cases, it takes 2-3 days for us to order and receive parts. If your car is safe to drive, you can schedule the repair and return to the dealership. If it is unsafe for you to drive your vehicle, we will advise you of that and strongly encourage you not to drive until the repair has been completed.
Kia Country employs a system called PartsEye which actively monitors our parts inventory and stocks based on sales. We do our best to either stock a part or obtain it as quickly as possible. We hope that this adequately explains the impossibility of stock parts for every model.
We appreciate your understanding and patience.