Why Kia?
Why Kia? They say that brand loyalty is dead and that there are no repeat buyers anymore.  They say that there are so many automotive models and nameplates to choose from in any particular segment; and that consumers' needs change with every transaction.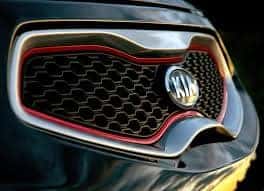 Those comments, opinions are and have always been true.  Some people are loyal and some are not; some brands earn loyalty and some do not.  Insert your made-up percentages here.  Consider the top insurance advertisers: Geico, Allstate, Farmers, and State Farm, and Progressive. They spend billions of dollars in TV and other media to get your business and in the end, none of them actually grow market share.  Some of us stay loyal to our insurance companies, some of us are perennial "jumpers", and the remainder switches insurances occasionally.  In the end, they all maintain their piece of the pie.
The automobile pie is similar but more complex.  Pre-owned inventory, models being introduced and discontinued effect the ebb and flow and momentum of brand attraction.  The point being is that automobile brands gain and lose loyalty just like any other industry.
Kia's motto has been "The Power to Surprise", and it did just that by major improvements in quality, safety, and performance. Its new motto, "On the Right Track" solidifies its evolution, and recognition among consumers and automotive experts.  Kia has modeled itself after Toyota and Honda and achieved its long-term business vision only in half the time.  Toyota was new to the market in the mid-1970s which are about 45 years.  Kia has been in the US since 1994. Half as long.  Kia and Hyundai now account for 7.3% of the total U.S. automotive market and is growing every year. By comparison, Honda represents only 9.3% of sales and Toyota 14.7%, but both of them have a large SUV and pick-up truck in their lineup. Kia will introduce a large SUV, the Telluride in January.
To continue growth, they must be building and selling vehicles as good or better in quality and value than average.  In fact, Kia has won the J.D. Power Initial Quality Award for three years in a row, beating out Porsche for the top spot.
Kia vehicles routinely end up on Top 10 lists from the most discriminating reviewers including Kelley Blue Book, Consumer Reports, Car & Driver, Edmunds, and Motor Trend. The accolades seem to increase each year with new introductions from the hybrid Niro to the Stinger GT to a remodel of its popular leading Optima sedan, Kia keeps it fresh and interesting. It does not rest on its laurels but pushes the boundaries of technology and innovation and that has paid off.
Further, it is a statistical fact that Kia owners are more loyal.  Once an open-minded customer gets in a new Kia, it is difficult to argue that the quality is as good or better and offers more advanced technology and value for the money across its vehicle offerings.  Kia's industry-leading 10- year, 100,000-mile warranty. At Kia Country, you also get our exclusive Owner's Edge value advantage worth $3000.
The difference maker is the wide percentage of the population that has not given Kia a chance or is unaware.  Some people don't feel the Kia name has enough prestige or status, are unaware of the vehicle offerings, or remember a bad experience from 20 years ago. Those who follow the automotive news know that the Kia Stinger has outclassed competitors such as BMW and Porsche and was a finalist for Car of the Year in both Europe and North America.
If you have never driven a Kia, we invite you to challenge your perceptions. Come in for a test drive and learn more about Kia's award-winning model lineup and superior value proposition.