Chips, Dings, and Dents
Chips, dings, and dents are an inevitable part of car ownership. Cars are expensive and finding a blemish of any kind is frustrating. You can prevent damage to a degree and easily remedy.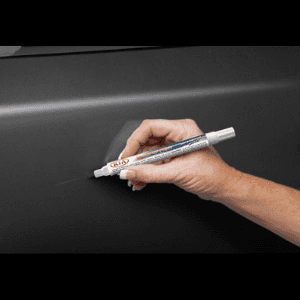 First, let's differentiate between chips, dings, and dents. The primary difference is size.
Rock chips are the most common cause of damage to your hood and windshield that are caused by other vehicles hitting rocks or stones which then hit your vehicle. Chips can expose metal and lead to rust.
Dings are minor damage that can occur from a car door or shopping cart in a parking lot. There is generally no paint chipping or exposure to rust.
Dents are larger and more extensive damage and may be caused by hail or a fender bender. Dents, smaller than an orange may often be easily fixed. Larger dents will require a trip to a collision repair center. A professional evaluation is needed to determine the extent of the damage and type of repair.
There are a number of ways you can protect your vehicle's paint finish. Purchase Genuine Kia Accessories that help to protect your vehicle.
Install a hood deflector
Apply a clear finish film to your hood
Avoid large trucks on the highway; they throw stones
Park away from other cars If possible
If you do get a ding or dent, Kia Country has on-site touch-up and repair by trusted local vendors.  You may also purchase a Kia Paint Pen matched to the exact color of your vehicle. They are very easy to use.  Dings and dents can morph into rust spots which are deadly for a car.
Prevent damage as much as possible and address issues as they arise.
Kia Country serves the Greater Charleston area. If you live outside this region, please contact your local Kia dealer or Kia America.