Color Your World with Kia Soul
The all-new, 3rd generation, 2020 Kia Soul begs you to color your world. It was the unique Alien Green that propelled the first-generation Soul to stardom. Since then interesting colors and color combinations have been a hallmark of the model's personality and appeal.
For the 2020 Soul, the range of colors available offers drivers a lot of options.
Cherry Black
Snow White Pearl
Sparkling Silver
Gravity Gray
Inferno Red
Mars Orange
Solar Yellow
Platinum Gold
Neptune Blue
Undercover Green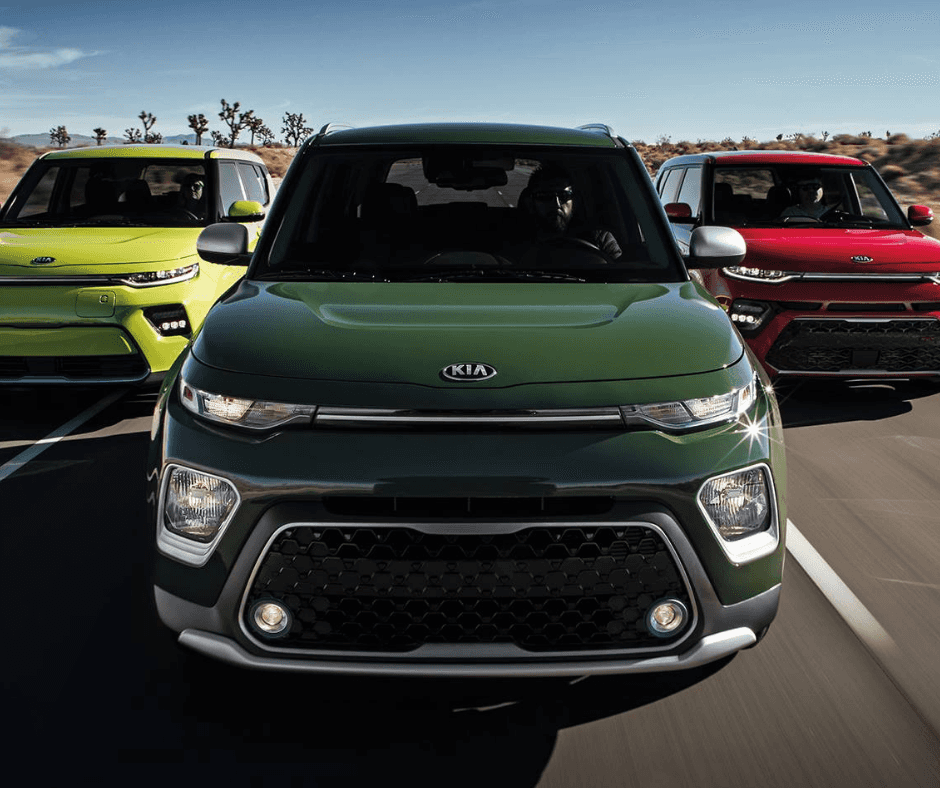 The 2020 Soul is also available in striking two-tone color palettes such as
Clear White with Inferno Red roof
Inferno Red with Cherry Black roof
Cherry black with Inferno Red roof
Gravity Gray with Platinum Gold roof
Mars Orange with Cherry Black roof
Neptune Blue with Cherry Black roof
Platinum Gold with Clear White roof
Color is only one of the many reasons to drive the 2020 Kia Soul. It has a boldly redesigned exterior and is packed with technology. Climb in the driver's seat of the 2020 Kia Soul, a boldly redesigned exterior packed with technology. The 3rd-generation Soul improves a winning formula. Soul X-Line features body cladding, silver trim, and 18″ wheels. GT Line Turbo offers a performance upgrade with more power.
If you would like to learn more or schedule a test drive please contact us.
*not all colors available in all trim levels