Kia National Dealer Meeting
Last week, Steve Appelbaum, Kia Country of Charleston, General Manager attended the Kia National Dealer Meeting in Las Vegas. This annual event gives dealers a firsthand look at new vehicles and insights from corporate leadership. This year's event focused on how Kia is leading the movement to EV's and how they are transforming the brand to satisfy new customers.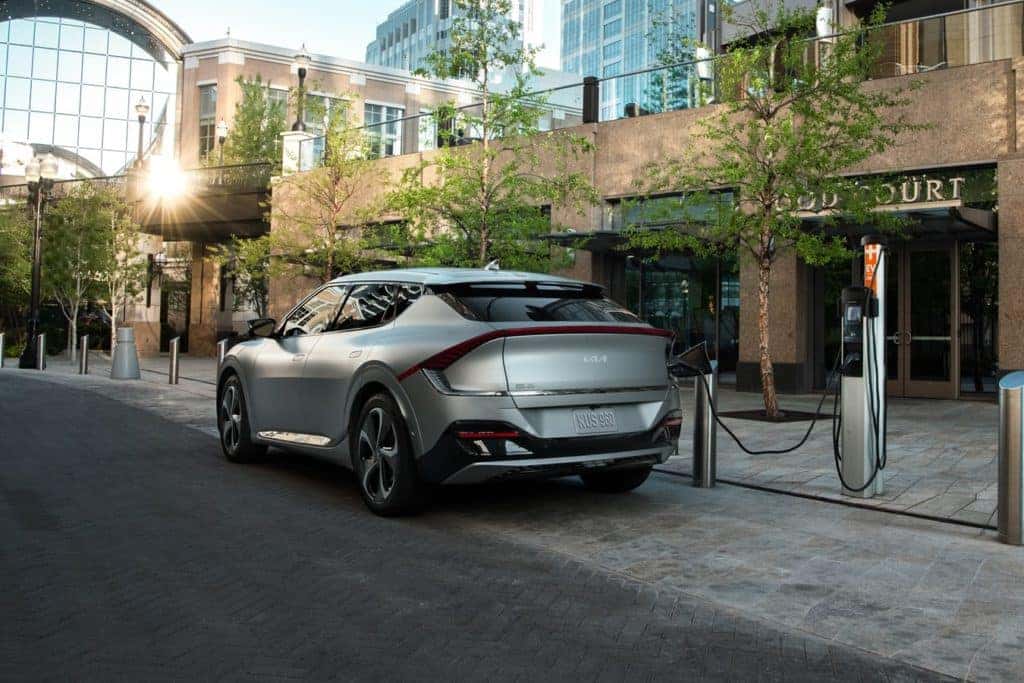 Steve Appelbaum, General Manager, Kia Country of Charleston
Kia has always been very forward-thinking and pragmatic about achieving its goals. They believe that they can be significantly competitive in vehicle segments in which they manufacture models.   Nationally, they are projecting an all-time record of 700,000 retail deliveries.  Given the pandemic and incredible supply chain issues, this represents a phenomenal achievement. For we long time Kia devotees; the change in product and perception is a big difference from just 10 years ago.
A summary of Kia America corporate executives' comments at the Kia National Dealer Meeting:
President Yoon, President, and CEO, Kia America
Kia America has reached record sales each month in 2021.
The company is transforming its brand to meet the needs of future customers. with an array of EV and hybrid vehicles to add to its award-winning lineup.
Kia is entering its third 'Golden Cycle' of product-led growth – this time with EVs. –
Internal combustion engine vehicles will continue to be manufactured.
The EV9 concept vehicle will demonstrate the next step for Kia in EVs. The EV9 is a Telluride-sized 3rd-row concept that could be a unique entry into the market. It will debut at the upcoming LA auto show
Russell Wager, Vice-President of Marketing, Kia America
The EV6 is a game-changer
Kia's sponsorship of the NBA, New Year's Eve celebration, America's Got Talent and the Emmys will provide increased mass-market exposure, will increase Kia awareness and outstanding products in front of people.
Eric Watson, Vice-President of Sales Operations, Kia America
The new Sportage is a huge leap from the current model. It's bigger and better.  It is 6.9 inches longer than the current version, giving real storage space in the rear and legroom in the 2nd row. Rather than being a mid-pack competitor, they have it designed to be top of its segment.  The SX version offers more luxury, the X-Pro trim is more rugged and the new HEV and PHEV versions offer a Sportage for everyone in the compact SUV segment.
The 2023 Sportage will reach showrooms in the 2nd quarter of 2022
Coming soon, the 2023 Forte is another leap forward and will be very competitive in looks and performance.
Look for the 2023 Niro in Fall 2022. Its expressive evolution will stand out in a crowded street. It will get over 50 MPG and some configurations will achieve over 500 miles per tank
Steve Appelbaum said, "We are excited for the next few years. The Kia brand and product are among the best in the industry. We have the lowest day's supply in the industry, which means we are selling through record numbers of vehicles in the most difficult market in our lifetimes."
Visit our Facebook page to watch Steve's video "diary" (8 videos) including a test drive of the new EV6 on a rooftop test track. Playlist: Kia National Dealer Meeting