Kia Stinger Tribute Edition
Production of the Kia Stinger ends in 2023 with a new ultra-exclusive, ultimate-specification Tribute Edition. Introduced in 2017, the groundbreaking Stinger made significant contributions to the brand. Limited to 1000 worldwide, the Tribute Edition pays homage to Kia's high-performance vision.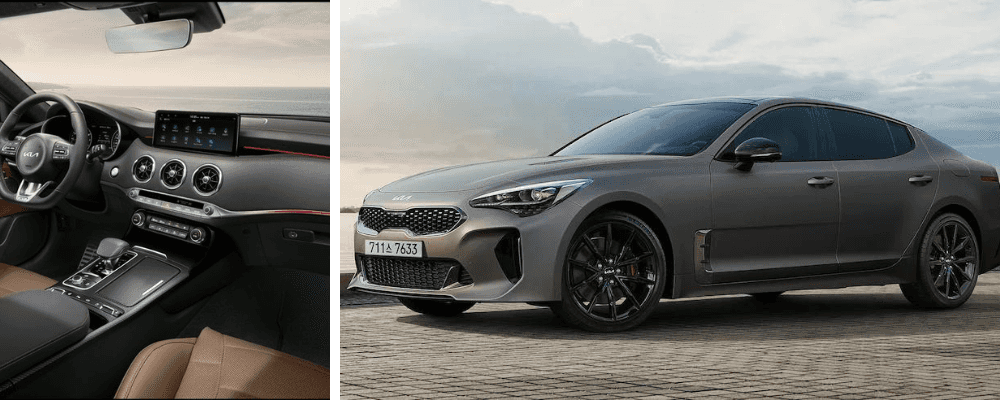 During its short run, the Stinger was heralded by car enthusiasts and rivaled European sports sedans. Kia has staked its future on electric vehicles and the EV6 GT replaces the Stinger as the flagship performance model.
The Stinger Tribute Edition features a powerful 3.3L twin-turbo V-6 engine with 358 hp and 376 lb-ft of torque. It will be available in Ascot Green and Moonscape matt gray with black-finished door mirrors, Brembo brake calipers, and 19-inch gloss black wheels. The interior boasts bespoke terracotta brown leather on the seats, steering wheel, door trim, and handles. The seats will also feature a newly introduced wasp-shaped emblem on the headrest. A numbers plate denoting the limited edition rounds out the design.
Kia has not announced a release date. For those as crestfallen as Kia Country's staff,  2023 Kia Stinger models are still available and it pays to watch for Certified Pre-owned models.
If you are interested in the Stinger Tribute Edition, contact us and we will let you know as soon as ordering information is made available.