Labor Day and Car Deals Like Peanut Butter & Jelly
Labor Day and car deals go together like peanut butter and jelly. Why is Labor Day an ideal time to buy a new car? Fortune Magazine called Labor Day the "car-shopping equivalent of Black Friday".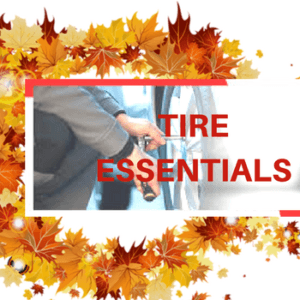 There are several reasons:
Dealers are taking delivery on 2018 models. That means 2017 are marked down for clearance and have special incentives to move inventory. Yet, there is still enough inventory to give the buyer both compelling choices and pricing.
It's a three-day weekend which gives consumers an extra day to shop and dealers an opportunity to roll out sales promotions.
It's the only holiday until Black Friday, so dealers will be aggressive in closing deals and not losing them to the competition.
New car sales fell in July and they are down almost 3% this year. Dealers need to maximize every opportunity and Labor Day presents one of the best remaining sales holidays this year.
What do the experts say?
"Labor Day is the last three-day weekend of summer, so as we go into the end of August and early September, you can expect to see some fairly aggressive deals from car dealerships as they try to wrap up the summer selling season." Jeremy Acevedo, an analyst for car site Edmunds.com, predicts a 33% increase in car sales compared with other, non-holiday first weekends of a month, noting that this will be "a particularly aggressive Labor Day sales weekend."
According to Autodata Corp., September notched the highest incentives per vehicle in 2016 and 2015, and it was the second-highest month in 2014. Through the first seven months of 2017, average discounts per car are still up 12.8 percent so far, at $3,549 versus $3,147 over the same period last year. That means September should still have plenty of deals in store. cars.com
You'll often see or hear car dealerships advertising huge deals or blowout sales during holiday weekends, and those ads are almost always accurate. Automakers often offer special financing or cash-back deals for holiday weekends, and dealers sometimes tack on to those deals with special incentives of their own. While you might not want to spend your holiday weekend test-driving and signing the papers on a new car, doing so could help you save thousands of dollars and give you the peace of mind that you got a great deal."
"Labor Day means the end of summer and one last long weekend to go car shopping. Car dealers are aware of this and typically offer their best car deals of the year … to entice buyers."
"Much-hyped Labor Day auto sales promise screaming deals on outgoing 2017 models."
What's in it For You?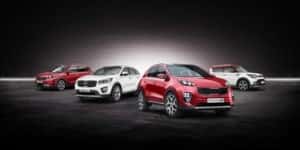 Prices on 2018 models are expected to increase by 3%. As there are relatively modest differences between model years, buying a 2017  model with financial incentives makes a lot of sense. Yes, discounts will continue until all current year inventory is sold, but the selection will dwindle.
Hands down, the best combination of both pricing and selection is the Labor Day Weekend.