Pros and Cons of Panoramic Sunroof
If you have always wanted a convertible, a panoramic sunroof may be an excellent alternative. First, fewer than 2% of new vehicles are convertibles and most of them are luxury models. Convertibles also come with higher insurance premiums.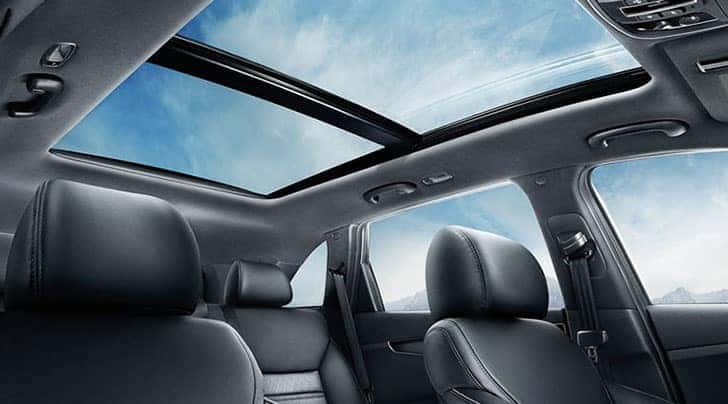 A panoramic sunroof will give you the open-air feeling, sunshine and feel of a convertible. It is generally a multi-panel moon roof that opens over both the front and rear seats or almost the full length of the vehicle. Convertible roofs also tend to require expensive repairs over time.  The roof canvas typically wears or frays and can cause the rear glass to become unsealed. Further, the power roof opening mechanisms are very tedious to repair when they fail.  Also, you will not pay the same increased insurance premiums as you would for a convertible.
You will, however, pay more for a premium trim level that includes the panoramic sunroof. This could be $2000 or more depending on the vehicle. Detractors point to a few "cons".  First, increased drag and additional weight could increase fuel consumption. The glass roof means increased sun and increased heat in a parked vehicle. Investing in a retractable shade, especially if you live in a warm climate zone such as Charleston is well worth it.
The great thing about Pano roofs is the view and the resale value. Power sunroofs typically add or retain more value than those without.  They add a touch of panache and an upscale feeling.  Plus, if the weather turns bad while you are driving, you can close the roof without having to stop as opposed to a convertible top.
Customers also ask, does it leak? No.  The panoramic sunroof is manufactured with water drainage channels to keep water out of the interior of your vehicle.
All Kia vehicles with the exception of the subcompact RIO are available with a panoramic sunroof. Come in and take it for a test drive and see if the open-air concept is right for you.
If you have any questions, please contact us.