The Best Car Songs Ever
Songs about cars and driving are woven into American pop culture. What are the best car songs ever? Search the internet and you will find, the best 10, 25, 50, 100 and even more.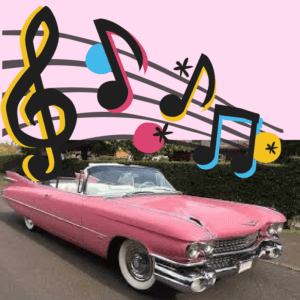 To make our list it had to meet one or more of the following criteria:
Great lyrics
Fun to sing along
Cross-generational and genre appeal
Have stood the test of time
Automotive references
Our picks!
Drive My Car, Beatles
Fast Car, Tracy Chapman
Free Ride, Edgar Winter Group
Get Outta My Dreams, Get into My Car, Billy Ocean
Low Rider, War
Little Deuce Coupe, Beach Boys
Little Red Corvette, Prince
Mercedes Benz, Janis Joplin
On the Road Again, Willie Nelson
Pink Cadillac, Bruce Springsteen
What are your favorites? Sound off on our Facebook page.