Ultimate Mom Cars
In honor of Mother's Day, we thought we would take a look at the ultimate Mom cars. Not all Moms are soccer Moms, and not all Moms want to drive a minivan. But, there are some things that most Moms want in a family vehicle.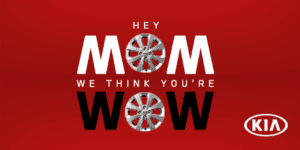 Adequate Passenger Space—Whether you are hauling baby and toddler gear, driving carpool to middle school or ferrying traveling high school sports teams, space is important. Space is also an important consideration for comfort on family vacations and road trips.
Safety—Nothing is more important than the safety of your family and Kia's safety technologies have been recognized by both the two most prestigious monitoring safety organizations Insurance Institute for Highway Safety (IIHS) and the National Highway Safety Transportation Association (NHTSA).  IIHS evaluates, "IIHS two aspects of safety: crashworthiness — how well a vehicle protects its occupants in a crash — and crash avoidance and mitigation — technology that can prevent a crash or lessen its severity." NHTSA's "5-Star Safety Ratings program evaluates how vehicles perform in crash tests. NHTSA conducts frontal, side and rollover tests because these types account for the majority of crashes on America's roadways."
Value—There is no question that parenting is an expensive proposition and getting value for your money is important. Kia offers a 10 year/100,000-mile warranty, exceptional pricing in head-to-head segment competition. Exclusive at Kia Country, you also get the Owner's Edge, a $3000 value advantage.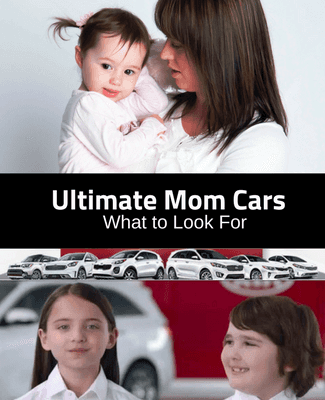 Automotive experts have also recognized Kia vehicles as excellent choices for family vehicles.
All of that is important, but Kia also recognizes that women are much more than Moms. Each of these vehicles offers enough style, sophistication and fun for driving without children.  Kia's UVO infotainment systems will add to the driving experience.
Kia has a long-standing commitment to mothers. For the fourth straight year, Kia had a strong presence at the 10th Annual Mom 2.0 Summit, May 2-4 in Pasadena, California where more than 800 leader-oriented bloggers, entrepreneurs and marketers were test-driving award-winning Kia models to create unique content in the parent media space. Kia also sponsored the IRIS Awards ceremony which recognized the best content creators in the parent media space. Inside the Kia Family Suite, attendees shared Mom Libs in honor of Mother's Day.
To all of our customers and staff, we wish you a very Happy Mother's Day.
Our two best offers this month are designed with Moms in mind. Save up to $7000 of MSRP on Sorento or buy a Kia Soul for only $14,998. We are also offering exceptional lease offers on both vehicles.